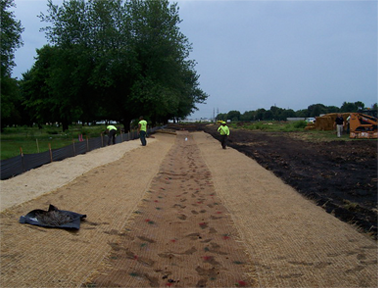 Through regulation from the Environmental Protection Agency (EPA), many sites are required to meet state and federal requirements with respect to land disturbance and water quality associated with construction.
To comply with these requirements, PEG provides erosion and sediment control design, Stormwater Pollution Prevention Plans (SWPPP), and certified staff to maintain documents and observe the site during construction, as required by the NPDES permit.
PEG professional staff includes those earning the designation of Certified Professional in Erosion and Sediment Control (CPESC) which demonstrates our commitment to be an industry leader.