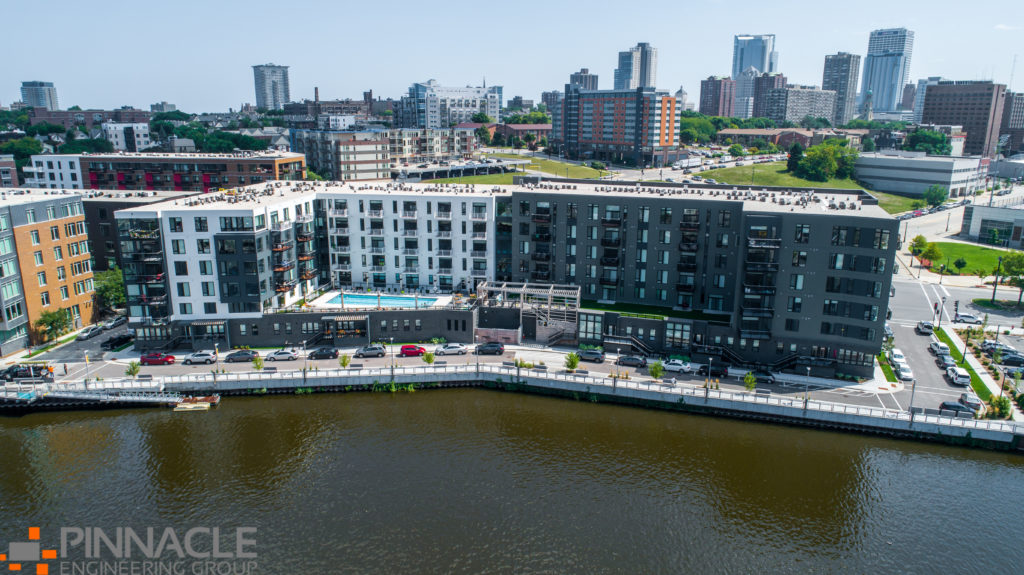 PEG is certified and licensed to commercially operate Unmanned Aerial Vehicles (UAVs, also known as "drones") to supplement client surveying and mapping needs, and to support project progress monitoring and marketing team efforts.
Our UAVs can be an indispensable asset for obtaining current, accurate imagery for progress monitoring and as underlays to CAD drawings and plans.
Our UAVs can acquire high-resolution images and stunning aerial-based video from any angle. The images are processed by trained PEG staff to generate near-survey grade digital surface/site models, orthorectified imagery registered to project coordinates and more.
Oblique aerial photographs and video showcase projects from an exciting, new perspective that enhances marketing efforts and captivates viewers.
UAV services include: 
   -Volume analysis
   -Digital terrain/site modeling
   -Construction progress monitoring
   -Orthorectified imagery registered to project coordinates
   -Oblique aerial photographs
   -Aerial video and fly-throughs